TC Jammers
651-454-1124 extension 7

8 to 12 pc variety dance band with lots of Energy and Fun!
Featuring music from 40's to the 90's
Top talent vocalists and performers in the Twin Cities area!
Available for events nationwide.
Prices vary from $2500 to $9000 depending on date/time/location
# guests/ guest star singers, etc...
This group is very customizable for any type of event and most budgets.

Video Clips | Song list Information | Partial Song list
Prices / Contact information at the bottom of this page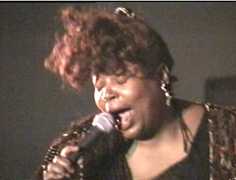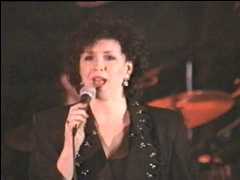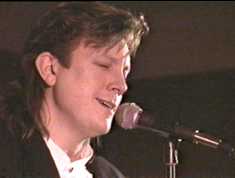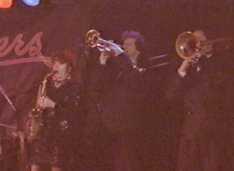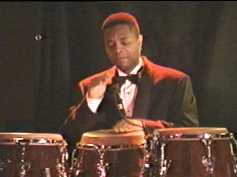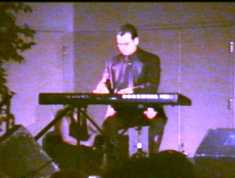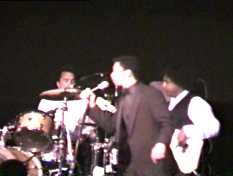 Video Clips
(requires the FREE real player HERE)
Keyboard Player Clip
Sax Player Clip
Jazz/R&B Clip
"My Girl" -Amy - Female Vocal
"I Feel Good" - JD - Male Vocal
"Pink Caddy" - Amy - Female Vocal
Crowd Interaction Clip
"Route 66" - Amy - Big Band Song
Just Havin' Fun! - JD
"Respect" - Amy - Female Vocal

Real Video Live Demo Click Here from 199e (56 k connection or higher required)
Real Video for slower connections or for AOL users (1 meg in size - downloads first)

MP3 Audio Clip
(same audio as in the video clips above)

*audio and video clips can also be mailed to you on CD or regular postal mail*


The TC Jammers are a really fun band!
Read about the band members
These people are talented!

Biography Page 1
Biography Page 2
Biography Page 3
Biography Page 4


Songlist
They can do almost any style of music.


TC JAMMERS
Material may vary depending on the vocalist(s) used for the event.
There really is no such thing as a "complete" song list.
It seems there is always one more song we are able to perform.
We will do our best to satisfy requests that are not on this list.

***Special note to brides: Your first dance song is guaranteed!
Whatever song you want, if we don't already know it we will learn it!
______________
R&B/Motown/Pop:
______________

Stand By Me
Mustang Sally
What's Goin' On
Funky Broadway
Pink Cadilac
Ain't Too Proud To Beg
Midnight Hour
Sittin' On The Dock Of The Bay
Shot Gun
You Are The Sunshine Of My Life
Superstition
My Girl
Heard It Through The Grapevine
Knock On Wood
Natural Woman
Kiss
I Wish
When A Man Loves A Woman
Last Dance
Don't You Worry 'Bout A Thing
Signed, Sealed, Delivered
Brick House
I Feel Good
Respect
Hold On I'm Comin
Soul Man
Under The Boardwalk
You Got The Love
Tell Me Somethin' Good
Rock Steady
Baby I Love You
Just Enough
Only So Much Oil In The Ground
Everyday People
We Are Family
You Send Me
Ribbon In The Sky
Wishing Well
Boogie Oogie Oogie
Ooh Baby Baby
Isn't She Lovely
Unchain My Heart
Yes You Can Can
To Sir With Love
I Love You
What Is Hip
Lean On Me
Low Rider
It's Your Thing
Celebration
I Want2thankuforledinmebemyselfagin
634-5789
Heat Wave
Stormy Monday
Chain Of Fools
____________
Rock & Blues:
____________

Johnny Be Good
Blue Suede Shoes
Kansas City
Hound Dog
Pretty Woman
Honkey Tonk Woman
Memphis
Dancin' In The Streets
Good Lovin'
Mony Mony
Shout
Proud Mary
Brown Sugar
Shake Rattle and Roll
Love Me Tender
Jailhouse Rock
Route 66
Brown Eyed Girl
Feelin' Alright
Tush
Hang On Sloopy
Can't Get Enough Of Your Love
Nadine
Leave Your Hat On
I Saw Her Standing There
Twist and Shout
Little Wing
Some Kinda Wonderful
It's Too Late
Maybellene
Old Time Rock and Roll
Crossroads
Wonderful Tonight
Sweet Home Chicago
Thrill Is Gone
Given It Up For Your Love
Gonna Move Out To The Country
She Caught the Katy
Long Train Runnin
Satisfaction
Gimme Some Lovin'
Runaway
Louie Louie
_______________
Swing/Standards:
_______________
New York, New York
The Way You Look Tonight
Don't Get Around Much Anymore
I Left My Heart In San Francisco
Unforgettable
Moondance
Georgia
Crazy
When I Fall In Love
Killin' Me Softly
Sugar
Breezin'
Girl From Iponema
The Rose
Mercy Mercy
What Is This Thing Called Love
They Can't Take That Away From Me
Masquerade
On A Clear Day
It Had To Be You
All Of Me
Could I Have This Dance For The
Rest of My Life?
_____________________________
Jewish Hora's & Miscellaneous:
_____________________________

Havahnagila
Shalom Alechem
La Bamba
Tequila
Stir It Up
Macareena
YMCA
Red, Red Wine
Beer Barrel Polka
Yellow Rose Of Texas
Tennessee Waltz
She's Too Fat For Me