Professional Disc Jockey "David K"
DJ #737
I can keep a party going!
I play your requests as
that is what really makes a party!
You get over 2000 songs at the dance
from the 40's to today's hits

OVER 250 shows experience since 1990

Full sound system complete with
multi-colored lighting system with mirror ball.

Upbeat & Fun Personality!

Email Dave Click Here!


Songlist |

Video Clips are here!
Note: Real Audio Clips require the Real Audio Player (download here)
Real Video Clip #1-> For AOL, or slower than 56k connections OR during busy internet times
It will download first and then play->(downloads first 600kb)
Real Video Clip #2-> Same as clip #1 but faster motion video (not slide show like clip #1 size=900kb)

Any problems playing audio or video please call BRIAN at 800-232-6874 press ZERO if you get voice mail

Please call us if you want a regular VHS videotape sent to you. We're happy to do that!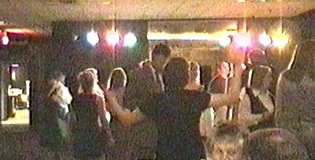 Great lighting and sound system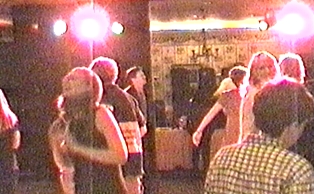 He keeps people on the dance floor!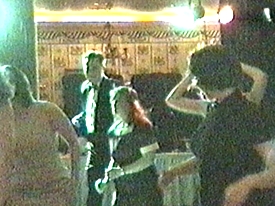 "Teaching the Electric Slide"


Come on ride the train. This bride is definitely having fun!


"Click Here for your one source for over 40 DJ's and Complete Event Planning Resources

Call today at (651) 454-1124 extension 7 or outstate 1-800-232-6874

(C) 2002 All Time Favorites