Swing/Jazz/Variety Band #531
4-5 pc variety band featuring music from 40's to the 90's
Jazz

Swing

Standards

Classy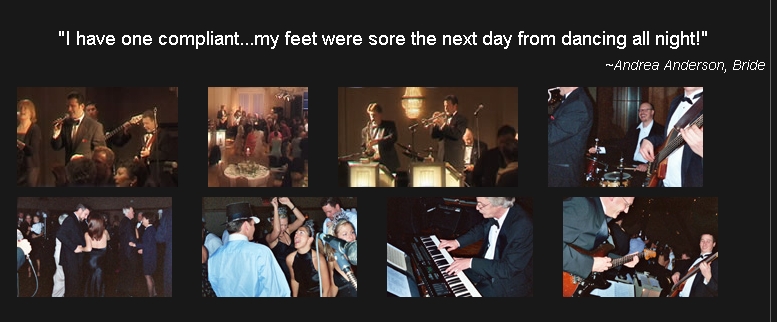 An excellent swing and variety band with a great personality.

Piano / Bass / Drums / Sax / Trumpet / Vocals
5pc (up to 9pc) jazz/swing standards group

Represented by All Time Favorites 651-454-1124 extension 7

Pricing ranges from $1900-2600 5-9pc group (hours)
depending on date/time/location and other factors.
For booking/pricing call 651-454-1124 extension 7 or 800-232-6874 ext 7 (outside the Twin Cities MN metro)
Audio Clips

MP3 Audio Demo
Optional: Female Vocalist (Margaret as vocalist)
Photo from her CD release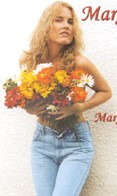 Audio Demo #1 "Something to Talk About" (rock/pop)
Audio Demo #2 "Some Kind of Wonderful" (rock/pop)
Audio Demo #3 "Orange Colored Sky" (swing-big band)
Audio Demo #4 "Crazy" (slow country standard)


SONGLIST

Songlist Page 1 _ Songlist Page 2

Call for 3 page extended songlist if needed.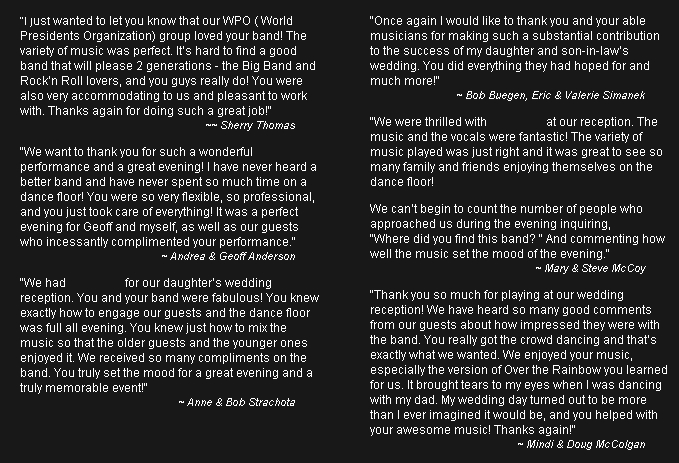 Thank you!